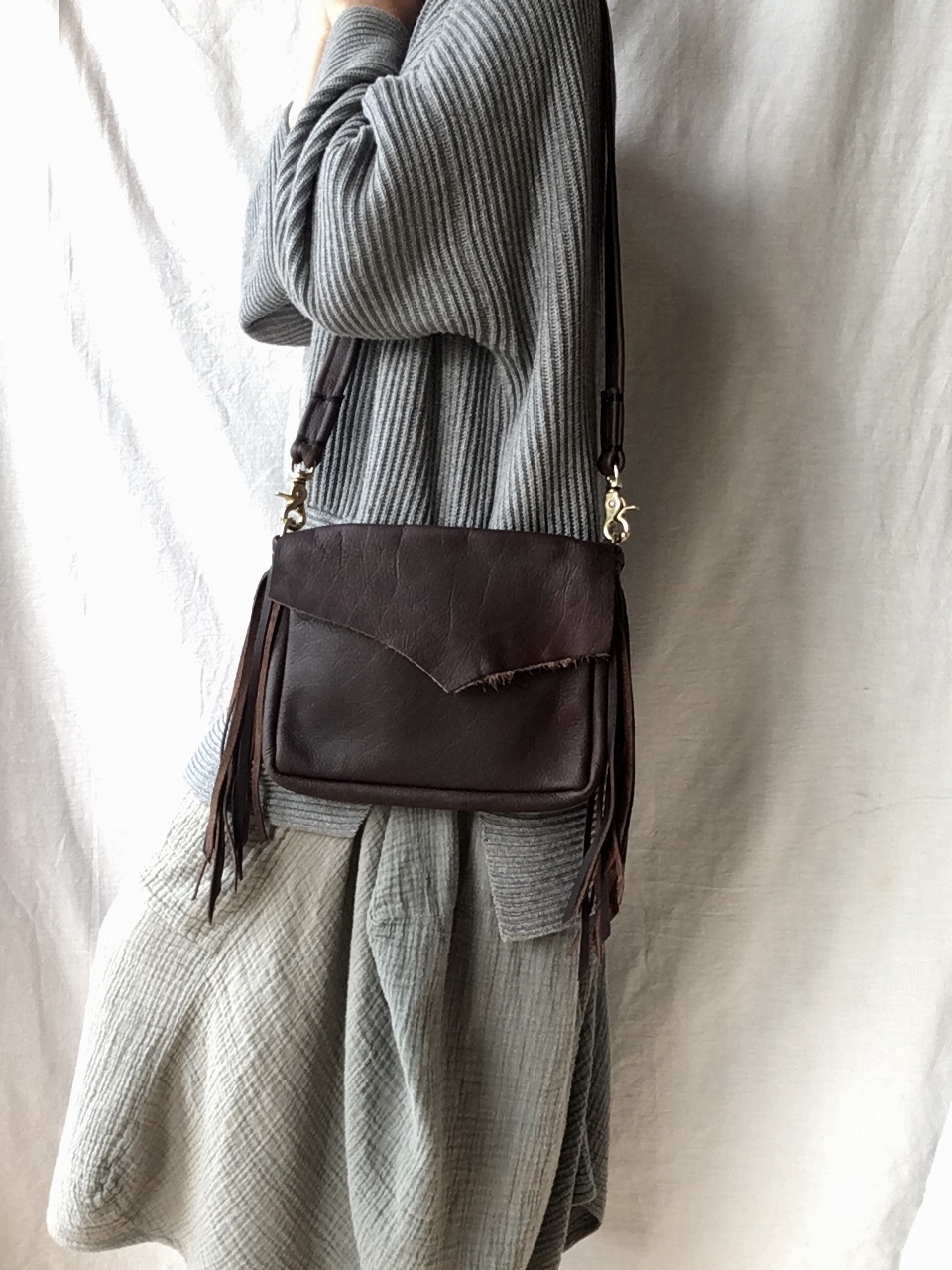 Bag - Mini
Dark Chocolate Brown cow hide. Pull-up leather has a slightly oiled finish, expect color changes where creased and folded, but easily rubs back in with the oils from your hands. Tanned in Massachusetts.
Features bright brass hardware and hand stitched details.
Bag measures 10" x 7" x 1.5" and hangs from a 41" non-adjustable shoulder strap. Single open compartment, hand cut long fringe.
Inside stamped CN
*Each Item is one of a kind and often created utilizing the raw edge of the hide. Leather is a natural material and slight variations throughout are common. All sales are final so please e-mail with any questions before purchasing.
*Love it for a lifetime, Please reach out if your goods ever need repair.
sold out