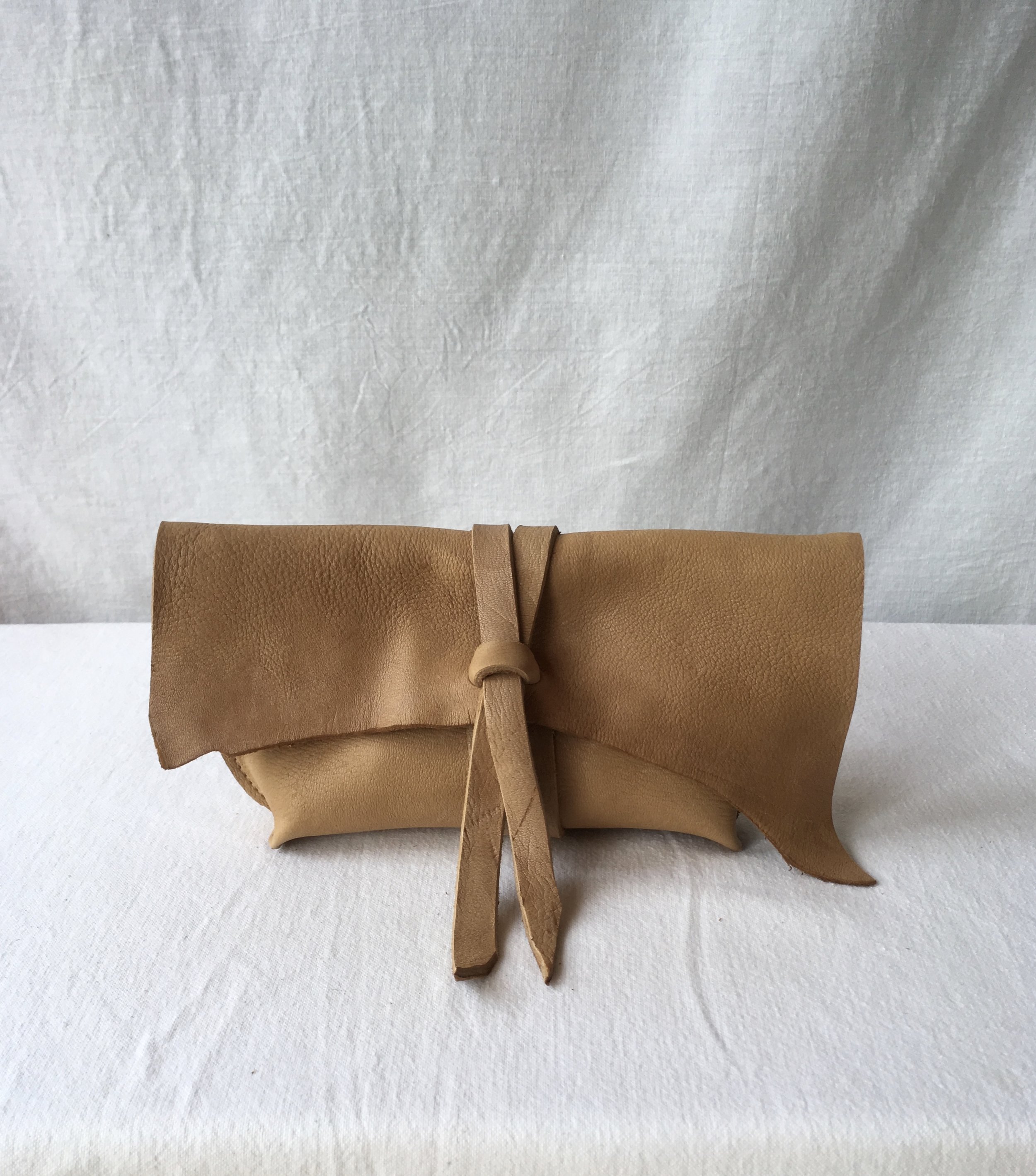 Clutch
Like the Wallet but bigger.
Super soft and supple warm brown deer hide tanned in Upstate NY
Wrap closure with a boxed bottom. Measures 9'' x 4.5'' x 1.5''
This Sacred Keeper holds a standard Tarot deck, a hand full of crystals and a two ounce dropper bottle. Or like totally just your cellphone and lip gloss.
Tag inside stamped CN
*Each Item is one of a kind and often created utilizing the raw edge of the hide. Leather is a natural material and slight variations throughout are common. All sales are final so please e-mail with any questions before purchasing.
*Love it for a lifetime, Please reach out if your goods ever need repair.