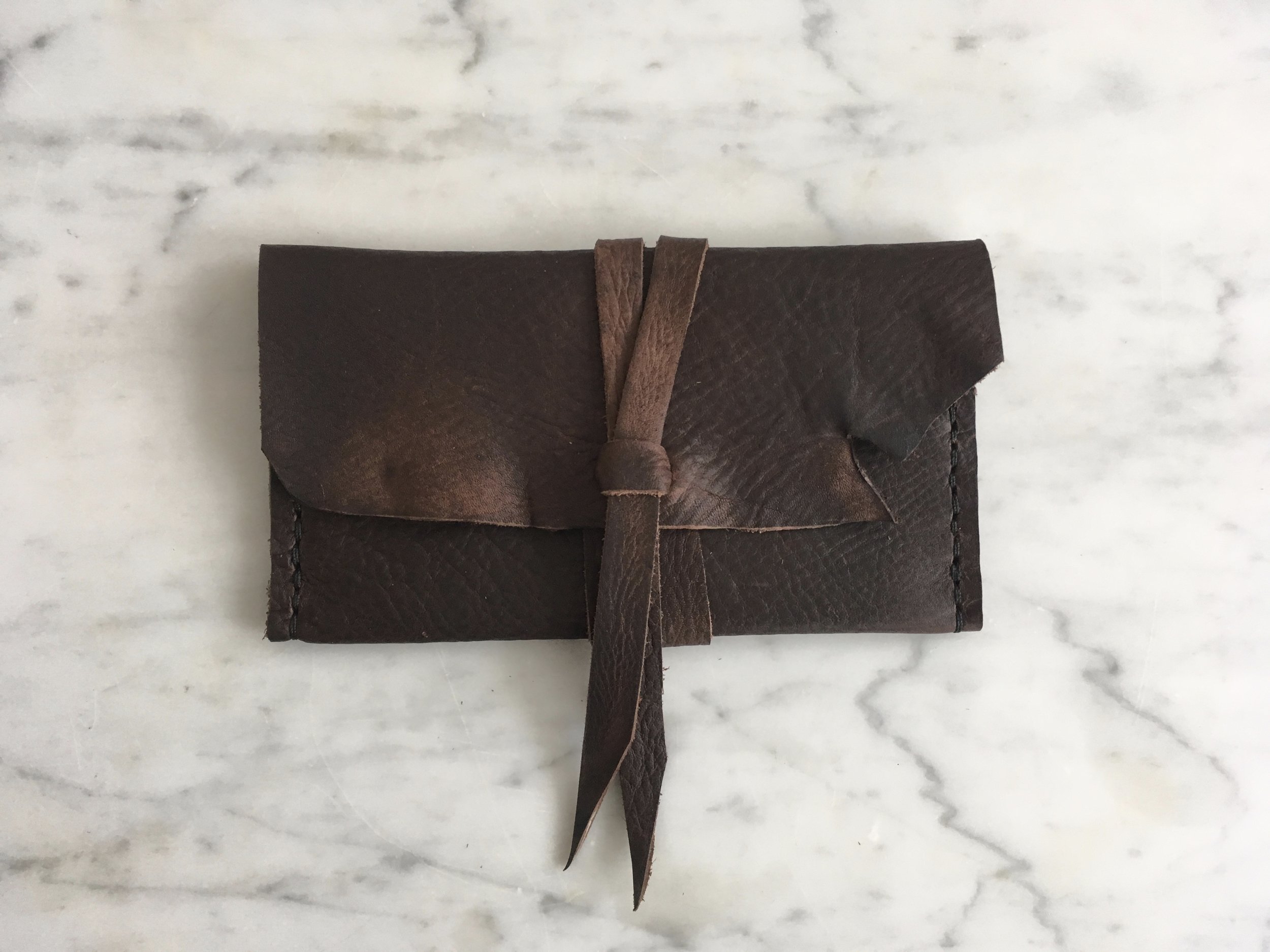 Wallet
Inspired by a 1700's Dispatch Case.
Hand Stitched.
Dark Chocolate Brown cow hide. Pull-up leather has a slightly oiled finish, expect color changes where creased and folded, but easily rubs back in with the oils from your hands.
Features a split interior pocket, room for bills to lay flat, cards stay separate.
Measures 7.5'' x 3.5''
Stamped CN